Les Comes 4×4 Festival 2018
March 9, 10 and 11
Event extended to 3 days due to huge demand.
Tracks open Friday, Saturday and Sunday, but limited to 900 vehicles per day.
Les Comes to provide any off-road or SUV driver with 70 km of tracks colour-coded by difficulty, as well as host of activities for visitors.
Attention: Saturday complete!
There are 120 places available for Friday and the last ones for Sunday. Sign up now:
Les Comes will allow access from Friday at 9:00 a.m. It is not allowed to enter or camp on Thursday or before the indicated date.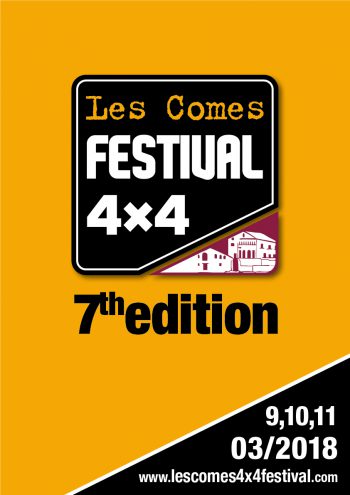 Les Comes de Sererols
Address:
C-55 P.K.: 43,5
08260 Súria
(Barcelona) Spain
Tel. (34) 902 40 50 61
Fax (34)93 836 28 13
info@lescomes4x4festival.com
Coordinates:
N: 41° 49,450′
E: 1°46,800′
The 6th edition of Les Comes 4×4 Festival overcame 10.000 attendees, with 900 cars on saturday and other 900 on sunday.
Do not miss the 7th edition of 2018!