ENJOY 70 KM OF 4X4 TRACKS
If you have a 4×4 vehicle or an SUV, Les Comes 4×4 Festival offers you the possibility of enjoying 70km of off-road tracks classified by color according to their level of difficulty.
As if it were a ski resort, we will give you a map of slopes when you arrive at Les Comes and you will be able to move freely through all of them with your vehicle.
IMPORTANT INFORMATION 2021
All participants previously registered in 2020 and who have not requested the cancellation of their registration, will keep intact all the services contracted for this edition of 2021. In this way, the day with access to the slopes (Friday, Saturday or Sunday), as well as the reserve of the camping area, it is automatically booked for the October edition.
Due to the 2020 registrations being kept for the 2021 edition, no places will be opened for access to the tracks for new participants.
In response to the needs of the administrations in matters of control of the Covid-19 coronavirus pandemic, it has been decided to implement a registration form for all the participants' companions, as well as for all visitors: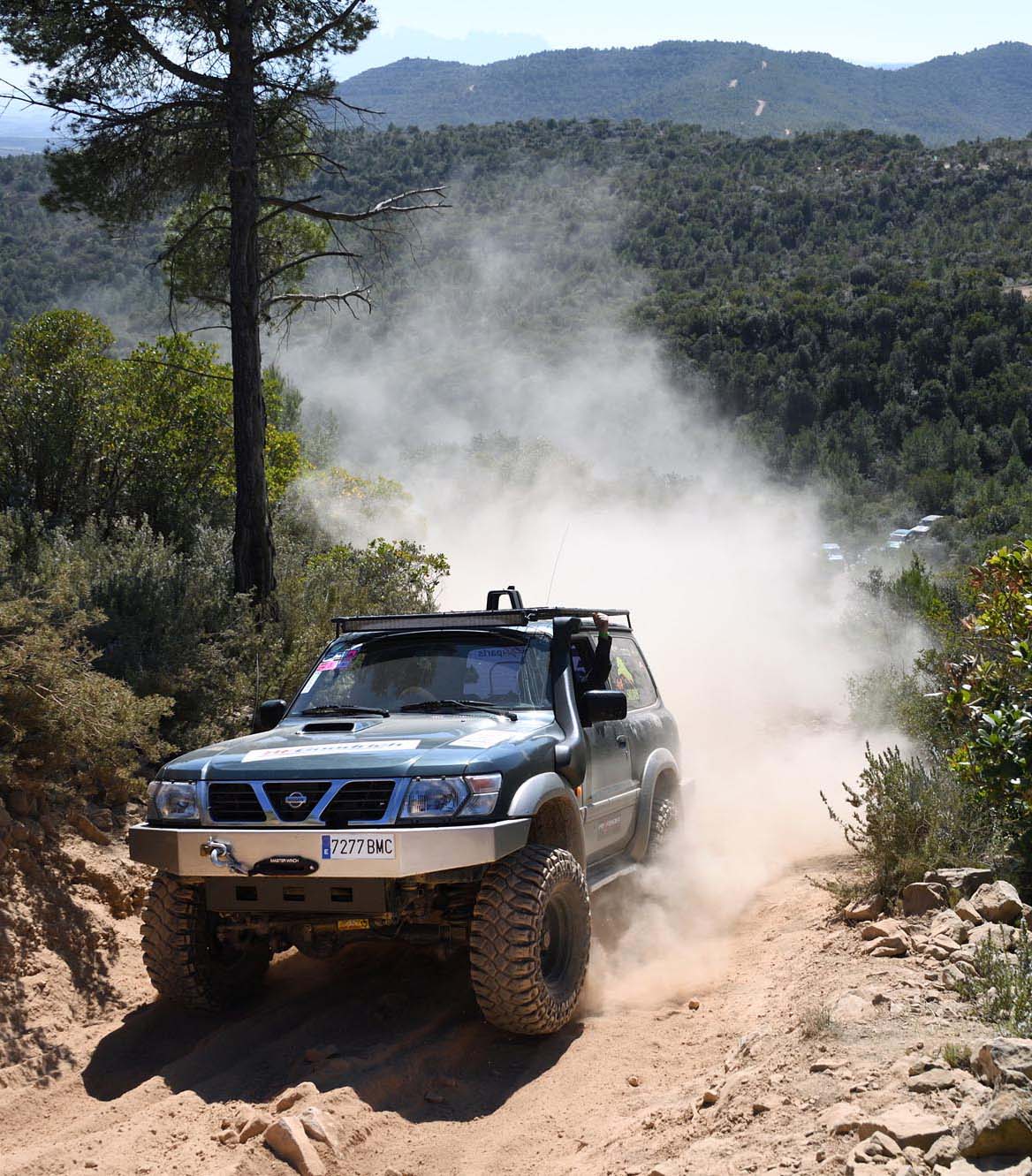 TRACK SCHEDULE
Friday, October 15: 9:00 a.m. to 6:30 p.m.
Saturday October 16: 9:00 a.m. to 6:30 p.m.
Sunday October 17: 9:00 a.m. to 5:30 p.m.
DO NOT MISS THE NEW ACTIVITY OF THE ROADBOOK!
TRACKS AND LEVELS OF DIFFICULTY
At Les Comes we think of everyone, from the one who starts in the off-road world, to the most expert and demanding driver. With the help of an orientation map, the participants will become true explorers of the Les Comes slopes. It is only a matter of choosing the difficulty and the path that we like the most.
School Circuit: Place of initiation to be able to see in a little space and in a very evident way the characteristics of our vehicle and its abilities.
Green tracks: Of low difficulty, ideal for drivers who want a simple experience but with excellent views of the Bages region.
Red tracks: The difficulty is increasing, they are more delicate and broken tracks that can easily get worse depending on the inclement weather. Here the reducer begins to be a useful tool.
Black tracks: The reducer is essential and mandatory. Broken roads with steep slopes and sometimes deep ruts. It is advisable not to enter these paths alone and in case of bad weather accessibility to them is practically nil.
Brown Zone: Only for experts and prepared vehicles. They are the areas with maximum difficulty dedicated to those who do not care if the vehicle gets "dirty" to put it mildly. In these places it is recommended some type of rescue tool such as the Winch, sling, Hi-Lift etc …
(In all cases, the routes are made with the participant's own vehicle).