ENJOY WITH YOUR VEHICLE THE 70KM OF 4X4 TRACKS
If you have a 4×4 vehicle or a SUV, you can register at Les Comes 4×4 Festival as a participant where you will be able to enjoy 70km of off-road tracks classified by colors according to their level of difficulty.
Similar to a ski resort, we will give you a map of the tracks at the arrival to Les Comes and will give you the chance to drive freely through all of them with your vehicle.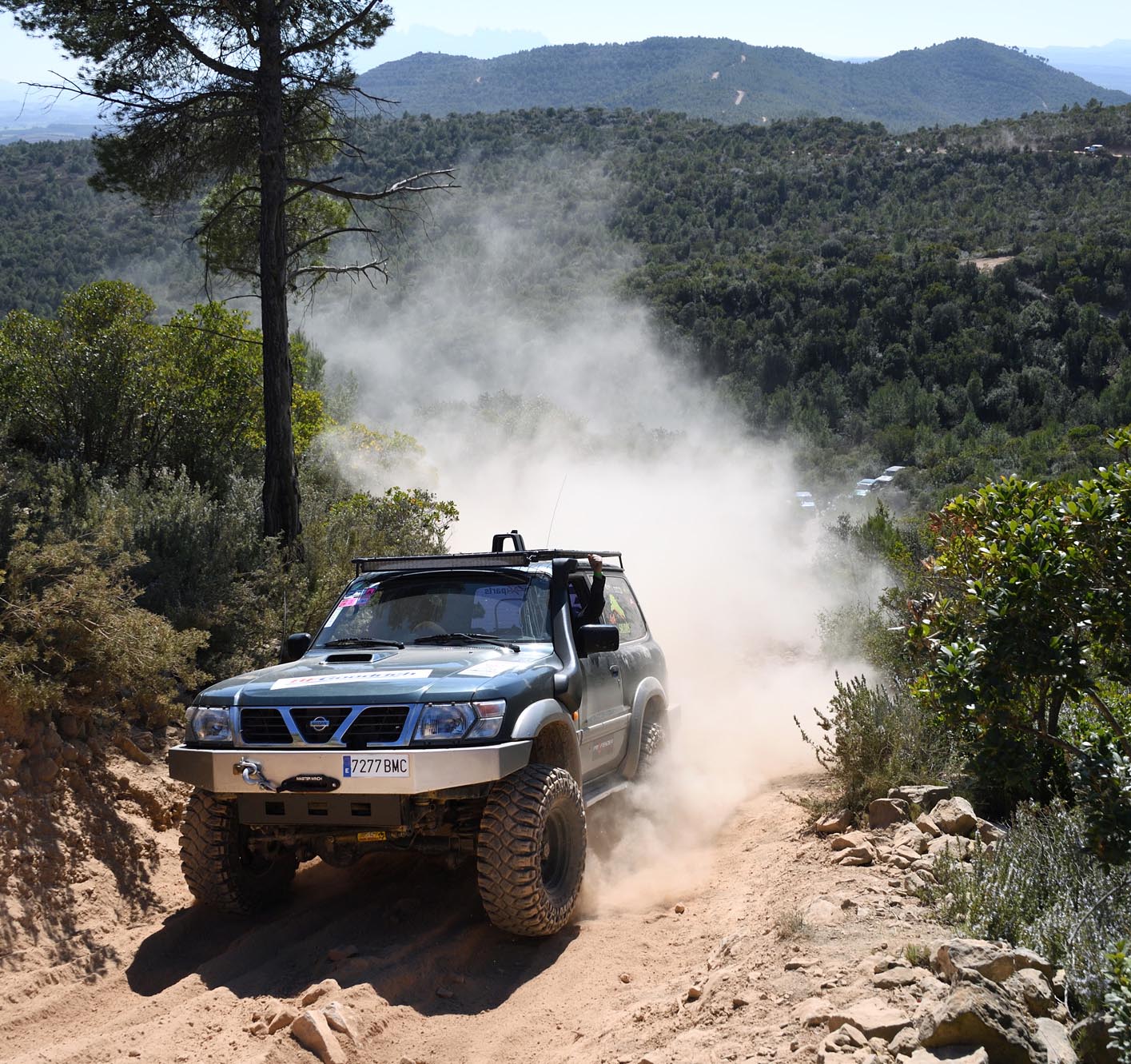 TRACK SCHEDULE
Friday 13th of mach: 9:00 a.m. to 06:30 p.m.
Saturday 14th of mach: 9:00h a.m. to 18:30 p.m.
Sunday 15th of mach: 9:00h a.m. to 17:30 p.m.
4×4 TRACKS
In Les Comes you can find more than 70 kilometres of trails and paths, divided into colour depending on the difficulty, but they are never fixed; they can be modified so they change every year.
This is another of the land characteristics of Les Comes: the high variety of trails allows the creation of different spaces from one year to the other:
Initation circuit: Initiation place that allows the driver to see the characteristics and abilities of the vehicle in a very clear way and without the need of a lot of space. This is the place to experience the first sensations behind the steering wheel and to discover every gadget of our 4×4.
Blue routes: Easy tracks for all SUV's and Camper. Also for all driving levels.
Green routes: Low difficulty trails, ideal for beginners and SUVs drivers that want a simple experience and an excellent view over the region.
Red routes: Higher difficulty. Those are delicate, broken trails that become worse depending on the weather. A reduction gearbox is useful in these trails.
Black routes: The reduction gearbox is needed and compulsory. Broken, steep paths, deep tyre tracks. We advise against getting into these paths alone. In the case of bad weather, there is virtually no access to these paths.
Brown routes: Only for expert pilots and prepared vehicles. These are the highest difficulty zones, dedicated to those who don't mind if their vehicle gets "dirty", to put it that way. In those places, rescue devices such as winch, sling, Hi-Lift, etc., are recommended.
(In all cases, the routes are made with the participant's own vehicle).